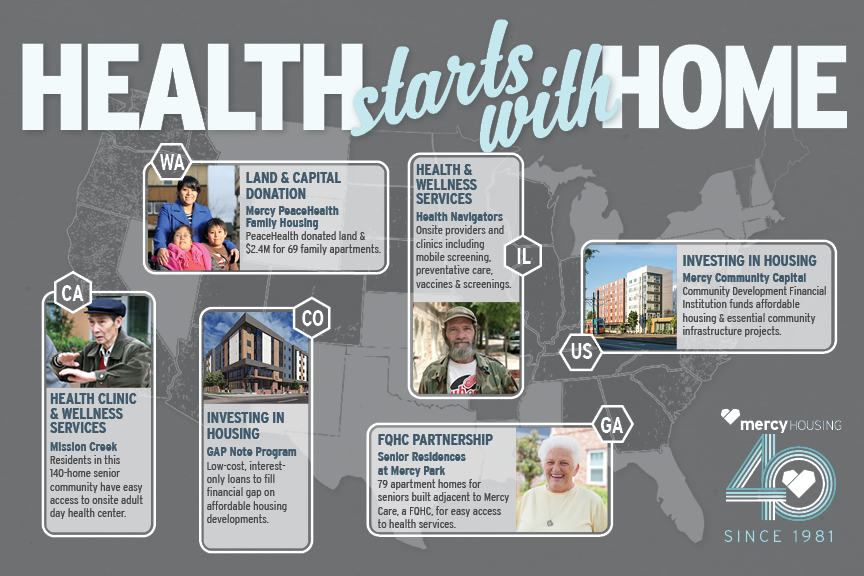 Health Starts with Home
We know that an improved health and home environment is the foundation that enables people access to other social determinates of health, including education, childcare, job opportunities, and economic stability.

By connecting, and even co-locating, stable affordable homes with healthcare services, social supports, and resident services, we are making wellness more accessible to low-income households.

Mercy Housing works with major healthcare systems across the United States — with both national and regional partnerships — to provide enhanced services to contribute to the wellbeing and health of thousands of people in the communities we serve.
Download the Strategic Healthcare Partnerships presentation here.

For 40 years, Mercy Housing has worked to create stable, vibrant, and healthy communities.

Will you join us for the next 40?